"Everyone discusses my art and pretends to understand, as if it were necessary to understand when it is simply necessary to love."
Monet
Water lilies? Monet. Impressionism? Monet. Amazing light? Monet. Serene gardens and landscapes? Monet.
A master of the technique, the French painter created groundbreaking work, a fascinating character to be studied, and a collection that revolves around dreamy scenarios where the ethereal is achievable.
Oscar Claude Monet was born in Paris in 1840. He began to draw since he was very young, and he made some money from doing sketches for his teachers, friends, and neighbors. When he was a teenager, he started to sell charcoal caricatures. His trademark technique –en Plein air painting (in the outdoors –was also learned from a young age. At home, his parents disagreed on what the future should look like for Monet. His father owned a grocery business and insisted young Claude join him. His mother, knowing her son, supported his passion until she died in 1857. Monet went to live with his aunt to study art.
"No one is an artist unless he carries his picture in his head before painting it and is sure of his method and composition."
Monet
When the painter turned 21 years old, he was drafted to serve in the army. Monet joined the First Regiment of African Light Cavalry, and so he left for Algeria. Concerned with his son's safety, Monet´s father offered to pay a large sum for his discharge. The condition was he had to give up painting –Monet refused him. After serving for a year, he contracted typhoid fever –a severe illness back in the day. His aunt paid his discharge, and Monet finally enrolled in an art school back home.
But life at the Académie was less than ideal for the artist. He had envisioned an institution that gave a free leash to his creativity. Instead, he was forced to copy artwork hung in Museums such as the Louvre and follow rigid steps resulting in formulaic pieces. His work constantly deviated from the Académie´s request, and therefore always got rejected. Unable to withstand his frustrations, and his inability to provide financially for his family, Oscar-Claude Monet attempted suicide by jumping off a bridge in 1868. Astoundingly, he survived his immersion into the Seine, and after that, decided to get together with other artists who also resented the Académie and its harsh protocols.
"Eventually, my eyes were opened, and I really understood nature. I learned to love at the same time."
Monet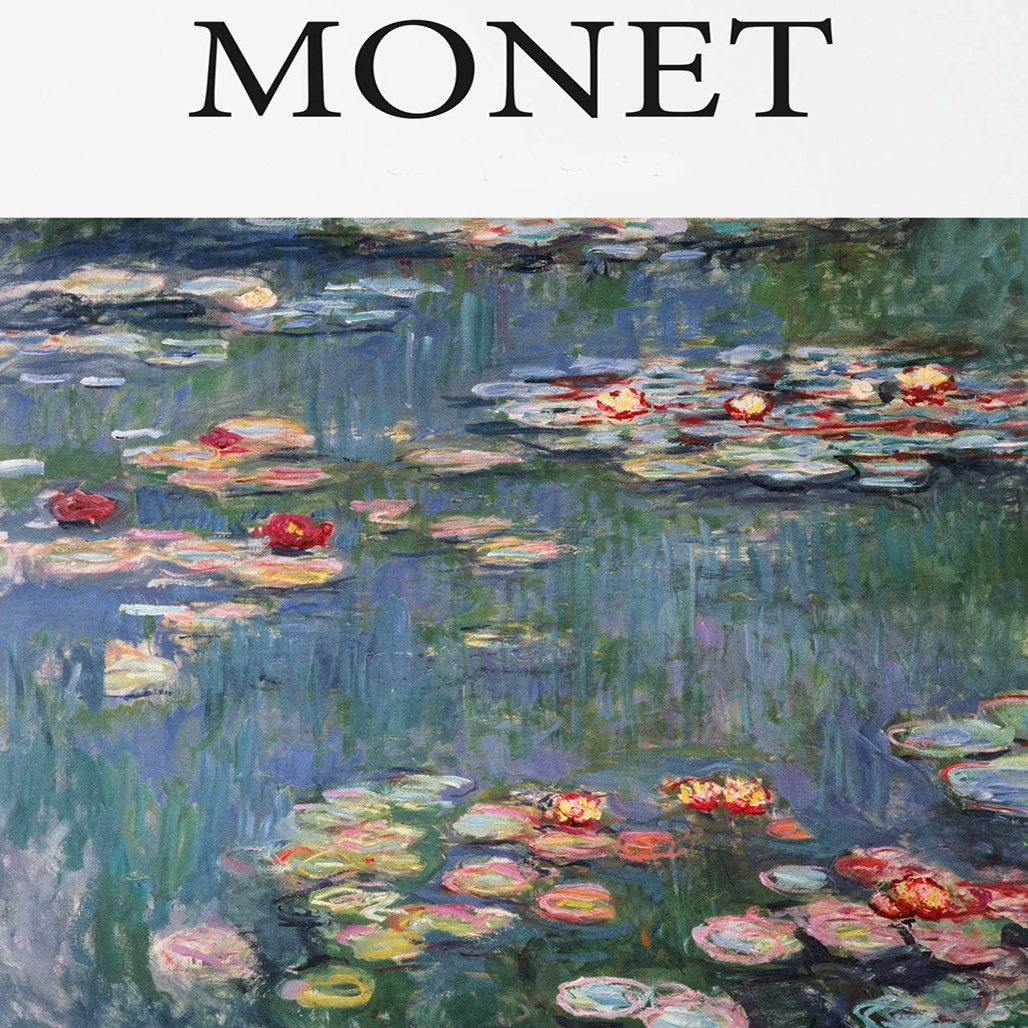 The community he helped create had brilliant members; a few of the names were Renoir, Edgar Degas, and Paul Cézanne. The collective exhibited their work in 1874, displaying artwork with vivid and bright colors, with brushes and strokes that seemed almost spontaneous. One critic said one of Monet's paintings resembled a sketch or an "impression." After that, the term "impressionist" was coined.
While he gained recognition in the Art niche, Monet's personal life was as rich and busy as his professional side. Monet often used his first wife, Camille Doncieux as a model for his paintings. In 1879, after almost twenty years together, Camille fell sick and passed away, leaving two sons. Monet would later marry Alice Hoschedé, with whom he had started an affair when Camille was still alive. Alice, who was married at the time, had six children –a product of her marriage with an Art collector who also died. Once Monet and Alice were finally married, she became obsessed with Monet's first wife, and out of jealousy, she destroyed letters and photographs of her. As a fun fact, one of Alice's daughters would eventually marry one of Monet's sons.
When he was around 60 years old, Monet began to have severe vision problems. In 1912 he was diagnosed with cataracts but refused to have surgery, delaying the procedure until 1923, when he was already legally blind. Monet continued to paint, memorizing where the colors were in his pallet.
Amidst tumultuous times, contradicting his father's wishes, Oscar Claude Monet lived life as coherently to his dreams as he could. Following his heart in the direction it pointed, his utmost desire was to provide the world with unique, original paintings. He was an eternal lover and admirer of Nature. His brush strokes, far from being spontaneous, were intentional, filled with emotion and aliveness. Stubborn like a child, refusing to give up his passion merely because his eyes betrayed him, Oscar Claude Monet is an example of perseverance, tenacity, and authenticity. It is a beacon of hope for all the new generations who clash against their own "Académies" and wander around the world seeking other amazing souls that will leave a footprint in History.