Coco Chanel
Many words trigger emotions in us as we pronounce them. For instance, saying chocolate mousse evokes a rich, decadent feeling in our mouths. Saying the words "Coco Chanel" immediately links our mind with luxury –and beyond that, with art made clothes and beauty products. Something that we can barely touch, and yet it is available for us to shop. It is not something you purchase but something you experience.
Like all other master creations in history, the brand achieved its relevance thanks to its creator: Gabrielle Bonheur Chanel, born on August 19, 1883, in Samur, France.
First, if you want to get to know her, you need to dissipate all notions related to glamour and splendor. Gabrielle was born to a peddler father who was forced to place his two sons to work on a farm and his three daughters in an orphanage when his wife died of bronchitis. Gabrielle was twelve years old.
Twelve years old is a complicated age—a long farewell to childhood and the first stuttering steps into adolescence. Most kids need to rely on their parents to successfully thrive at the leap –but Gabrielle had none. She instead led the nuns taught her what they knew –how to sew. But before stitches and nips became her life's work, Gabrielle tried her luck as a singer –she performed in clubs in Moulins where she got the moniker "Coco."
When she was 20, a couple of men became the critical factor in Coco's rise to fame. The first was Etienne Balsan, with whom she was romantically involved and offered her start a hat-shop in Paris. Coco then got involved with Arthur Capel –a wealthy friend of Etienne who propelled her business. As the company became more successful, she opened more stores and started to make clothes. You could say the rest is history.
There's an anecdote that says one chilly day, Coco decided to wear an old jersey. When people in the street stopped her to ask where she had gotten the outfit, Coco offered to make one for them.
"My fortune is built on that old jersey that I'd put on because it was cold in Deauville."
Coco Chanel
In the 1920s, Coco ventured into new territory as she launched her famous worldwide perfume: Chanel No.5. It was the first time a fragrance featured a designer's name.
Perfume "is the unseen, unforgettable, ultimate accessory of fashion. . . . that heralds your arrival and prolongs your departure."
Coco Chanel
The quintessential suit with collarless jacket and a fitted skirt was introduced in 1925, revolutionizing the fashion world forever. No women before that time wore clothes with men's wear elements, little less pants! –which she later introduced. Coco has been categorized as a beacon for feminism, in the sense that women could finally say goodbye to hurting garments –such as the corset.
Unbeknownst to most people, her primary goal was not to design edgy, ground-breaking outfits but to reconcile women's garments with comfort –she simply wanted women to be happier! Another goal was to tear down myths, which she accomplished by launching her quintessential little black dress. Back in the day, black was a shade one wore to mourn; it became a symbol of chicness and elegance from that point.
World War II
Even before the war, Chanel's business was hit hard by the economic depression that batted the world in the 1930s. However, when World War II exploded, Coco was forced to fire her employees and close down her shops. After the war, she retired to a semi-exile in Switzerland mostly.
Remarkably, and at the age of 70, Coco Chanel made a glorious return to the fashion world. Dismissing the negative reviews and the harsher critics, her feminine, elegant and well-fitted designs conquered the world.
"In order to be irreplaceable, one must always be different."
Coco Chanel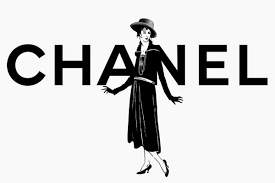 We often tell our children that they can become whatever they want, as long as they desire it so. How many of those times we actually believe is right? How many parents think that if their children were left alone, they would succumb to the roughness of this world? Only when we learn lives such as Coco's that we actually believe such things can be true.
With all odds against, a child is not capable only of surviving but of becoming an iconic figure that transcends to this day. That a girl can overcome the toughest challenges, learn a skill, turn it into a passion, and then into a thriving business. That a woman can face heartbreak, economic failure, a devastating war, and still return triumphantly?
We thank Coco Chanel not only for her mesmerizing designs, her fantastic garments, and her dreamy fragrances. We thank her for reassuring us parents that when we caress the soft hair in our child, telling him or her, dreams do come true…they will actually will.