When you hear about the daughter of one of the most famous people in the world, it easy to presume she has lived an effortless existence. One imagines a pampered child, lavishing in all sorts of luxuries, being shielded against any exertion-inducing task. And, of course, a career path already traced thanks to the popularity that surrounded Sir Paul –and still does.
But nothing could be farther from the truth when it comes to Stella McCartney. A remarkable, genuine, talented designer who has conquered the fashion world without losing herself.
Contrary to other member's offspring of Liverpool's most famous band, Stella and her siblings led a –what you call –normal childhood. This means Paul and his late wife Linda took several decisions (such as the kids attending local state schools) attempting to create a wholesome, down-to-earth environment for them to grow up. And not only did this was accomplished, but Stella's innate talent bloomed in such an atmosphere.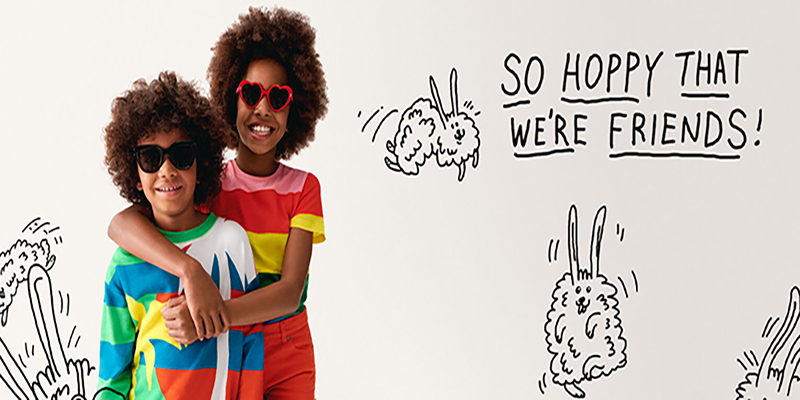 That's not to say that she wasn't exposed to places and things most kids don't experience. For instance, during her early childhood, the McCartney family traveled the world touring with Paul's new band "Wings." Moreover, her close friends Naomi Campbell and Kate Moss modeled her creations at her college graduation.
Being surrounded by talent definitely helped her own skills to thrive and enhance. But other aspects of the artists also emerged during those years. After the Wings separated, the family settled in Sussex, where they lived on an organic farm, immersing entirely in the farming culture. Aside from her designing aptitudes, her other most famous trait is her advocacy for animal rights.
"I was brought up to understand that we are all here on planet Earth together,"
Stella McCartney
Stella McCartney has stated that she doesn't sew fabrics that bleed –meaning she is against fur, skins, or leather. She is a vegan who permeates her beliefs into the practices that craft her products. For instance, she doesn't use feathers, and the glues utilized in her shoes do not come from animal origins.
The same principles apply to her beauty line, as none of her perfumes –or other beauty products –are tested on animals. These practices made Stella win the H&M Conscious Award in 2013, which recognized support for environmental and humanitarian causes. In 2003, Stella McCartney designed an exclusive lingering set for Breast Cancer Awareness's which made her win additional accolades.
Of course, just because the big brands –and the British royalty –love her, it doesn't mean she hasn't faced detractors. From the beginning of her designing career, many skeptics stated her quick rise to fame was mostly due to her father. However, when she first attended college, she decided to change her name to avoid such misconceptions. Stella McCartney wanted to shine on her own account.
Other people have struggled with her hardened stance against animal testing and the use of fur. McCartney has been nothing but outspoken about such issues, calling them "heartless."
She has partnered with Gucci and Adidas, which resulted in her being the creative director for Great Britain's 2012 Olympic team.
But not everything has been pure happiness and success. Stella –who was notoriously attached to her mother Linda –suffered enormously when she passed away, losing her breast cancer battle. Stella had to endure another formidable punch as her father married Heather Mills, a union Stella disapproved. As Paul and Heather's divorce was scandalous, harsh, and highly exposed to the public, it seems she foresaw something. Enduring tremendous accusations directed to her father, Stella was not shy about stating her unlikeness for Mills from the beginning. Interestingly enough, Stella's own marriage has been smooth and calmer, at least in the public eyes. She married a publisher and had four kids.
My job is to make desirable, luxurious, beautiful clothing and accessories women want to buy. My first decision is always based on, 'Can I do this in a more sustainable way without sacrificing design?' If I can, then there is no reason not to.
Stella McCartney
Stella McCartney is talented, principled, and famous. One look at her makes you wonder what's behind her calm demeanor, her sublet smile, and the light in her eyes. She said effortless was the coolest thing, perhaps because aside from common misconception, her own life has not been effortless. Because people want to assume the son or daughter of someone famous have their life figure out. Stella McCartney proves them wrong, as she labored a name of her own –and she did it in a classy, fashionable way.
Read more in the links below: