...but a little chocolate now and then doesn't hurt!
Valentine's Day is a special holiday celebrated every year on February 14th. It is a day dedicated to love and affection and is a perfect opportunity to share your love and appreciation with the people you care about. It's also a fun and festive occasion for kids!
Here's everything you need to know about Valentine's Day and how to make it a fun and memorable experience for kids.
The History of Valentine's Day:
One way to make Valentine's Day educational is by teaching kids about its history. This Day has a long and exciting history. It is said to have originated from the Roman holiday of Lupercalia, which was celebrated in mid-February and was a time for young people to exchange gifts and express their love for one another. Today, Valentine's Day is celebrated in many countries around the world and is a popular holiday for both children and adults.
Fun Valentine's Day Activities for Kids:
1.Crafts: One of the best ways to celebrate Valentine's Day is by making fun and creative crafts. There are many Valentine's Day-themed crafts that kids can make, such as heart-shaped cards, paper flowers, and love bugs. These crafts are not only fun, but they also help kids develop their fine motor skills and creativity.
2.Bake Treats: Baking sweet treats is a fun and delicious way to celebrate Valentine's Day. Kids can help make cookies, cupcakes, and other sweet treats to share with friends and family.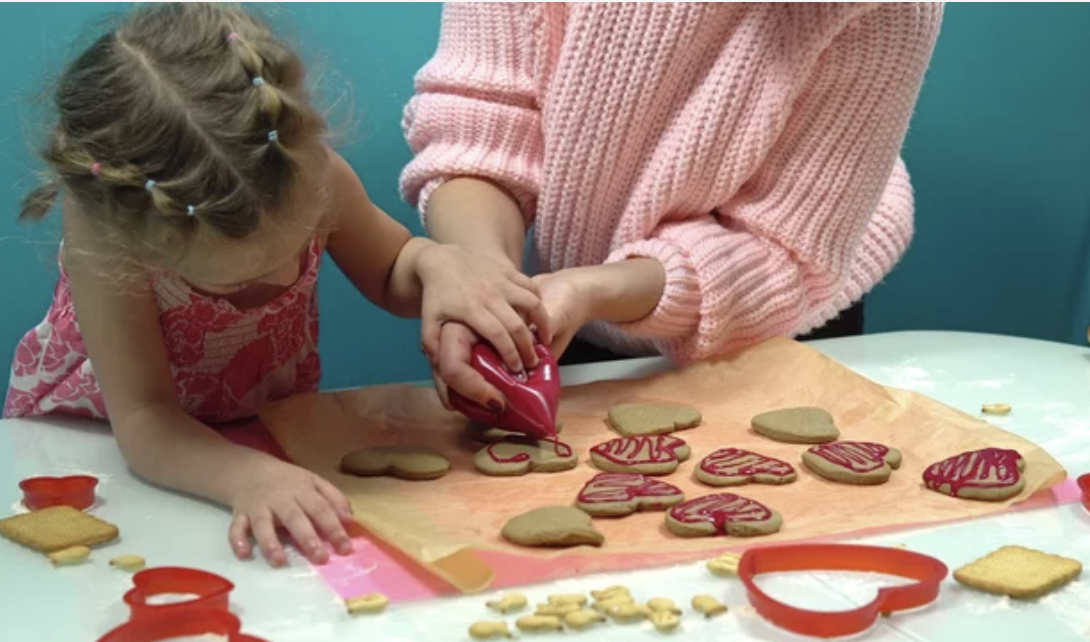 3.Host a Valentine's Day Party: Throwing a Valentine's Day party is a fun way for kids to celebrate with their friends. You can play games, exchange gifts, and enjoy sweet treats together.
4.Write Love Letters: Another way to make Valentine's Day educational is by encouraging kids to express their love and appreciation through writing. Children can create love letters, cards, or poems for their family, friends, or pets. This teaches kids about the art of writing and helps them develop essential communication skills.
5.Decorate the House: Decorating the house with Valentine's Day decorations is a fun way to get into the holiday spirit. Kids can help hang up heart-shaped balloons, streamers, and other festive decorations.
Tips for Celebrating Valentine's Day with Kids:
1.Keep it simple: Valentine's Day doesn't have to be complicated or expensive. The most important thing is to spend time with the people you love and to have fun!
2.Focus on love and kindness: Valentine's Day is a day to show love and kindness to others, so encourage kids to think about ways to spread love and kindness.
3.Make it a family affair: Celebrating Valentine's Day is a great way to spend quality time together and create lasting memories.
In conclusion, Valentine's Day is a fun and festive holiday perfect for kids. Whether making crafts, baking treats or hosting a party, there are many ways to celebrate this special Day and show love and appreciation to the people you care about. So gather your friends, family, and loved ones, and get ready to have some Valentine's Day fun!